Dallas Wholesale Diamonds – Celebrate Happiness with a Ring
Buying a diamond is an emotional experience. There is always a disposition of an intimate sentiment when you purchase a diamond, whether it is for a personal reward of some sort or, especially, for someone special.
Why not? All these sentiments deserve a prized gem with unique coveted beauty and inner fire.
A diamond, standing true to its origin and nature as the very hardest natural substance, depicts invincible or indestructible beauty.
No wonder, it is often chosen as the stone for symbolizing enduring love in an engagement proposal.
Diamonds: How They Came to Be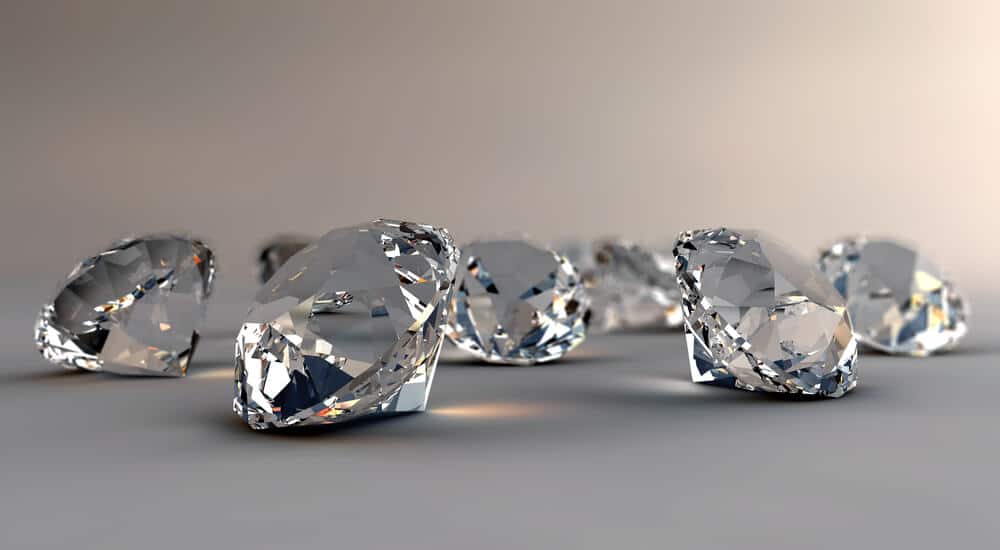 History itself tells its story of the first known diamond engagement ring in 1477.
Archduke Maxmillian of Austria gave a gold ring featuring diamonds lined in an M for Mary of Burgundy.
Albeit, perhaps the earliest association between diamonds and romantic love comes with the belief of the Romans that Cupid's arrows had diamonds on their tips.
Since this rare precious stone has been collected, valued, coveted, and traded for thousands of years, it deserves its title as "the most valuable, not only of precious stones but of all things in this world," from the Roman naturalist Pliny in the first century AD.
Diamonds have qualities that make them so valuable and stand out — brilliance, clarity, and durability.
They are often bought to symbolize these qualities when purchased as a luxury item, for celebrating a special occasion or an accomplishment, and especially, as a gift.
Add more sentiment to your celebrations and love story with exceptional quality wholesale diamonds from Shira Diamonds in  Dallas.
Genuine Lab Grown and Wholesale Diamond in Dallas
At Shira Diamonds you will get true wholesale diamond prices on loose diamonds, engagement rings, custom diamond rings, and diamond jewelry.
As a wholesale jeweler, we buy diamonds in bulk and supply them to brick-and-mortar stores.
We are wholesale diamond suppliers in retail jewelry stores since 1999 in Dallas, Texas, cutting the costs of multiple channels of distribution.
We offer an extremely competitive wholesale price so you don't have to pay a higher retail price when you buy a diamond in Dallas.
Our curated collection is carefully hand-selected and cut to perfection at our diamond facility in Israel where we feature responsibly sourced diamonds, gemstones, and precious metals.
They are crafted by our sought-after and seasoned designers to present you with the most exquisite piece.
Our GIA Certified Gemologists will provide you valuable information so you can make the perfect choice from our diamond jewelry collection.
You can choose from our spectacular and perfectly crafted diamond jewelry — bracelets, necklaces, earrings, engagement rings, and diamond rings for men and women.
Brilliant Wholesale Loose Diamonds
Shira Diamonds is a diamond manufacturer and loose diamond importer. We have a vast selection of top-quality brilliant loose diamonds certified by GIA and EGL.
We can help you save on your next loose diamond purchase with the best wholesale diamond prices we offer.
We provide a stunning array of diamonds in all budget ranges.
Our impressive wholesale diamonds inventory includes a variety of over 1000 diamonds ranging from 0.05ct to 10.00cts in many different cuts and shapes (GIA, EGL certified), including round, cushion, oval, emerald, heart, pear, Asscher, marquise, princess, radiant diamonds and more.
Perfectly Crafted Custom Diamond Rings
We are a diamond wholesaler specializing in creating custom engagement rings and fine jewelry so don't fret with all the stress of choosing the perfect engagement ring that will make her say, "YES!" We will work that out with you.
Our mission is to help first-time engagement ring buyers, as well as experienced jewelry shoppers, find the perfect loose diamond jewelry while providing the most value for their budget.
We're proud to offer custom designer engagement rings to our Dallas customers.
We can perfectly craft the engagement ring that will suit your (or probably best, her) style and taste.
Our certified geologists can help you navigate the many intricacies of selecting and purchasing a gorgeous, quality loose diamond stone and the type of designer metal for the setting.
We will assure you that you get the best high-quality cut to give your wholesale diamond outstanding beauty and brilliance while balancing it with premium color and clarity to get the best bang for your buck. You can count on our expert jewelry designer who can take any design or sketch and turn it into a tangible unique masterpiece.
Each diamond ring purchase includes ring sizing, an appraisal, lifetime ring cleaning, and a lifetime upgrade guarantee.
Wholesale GIA Diamonds in Dallas with Excellent Diamond Prices
For more information about our custom diamond rings, designer ring settings, and loose diamonds, contact us today if you are interested to buy diamonds for sale.
Our designers are eager to create custom engagement rings at our showroom, where we personally serve customers throughout the greater Fort Worth area.
We value and strengthen quality relationships with our customers as much as we value our product.
Other services we offer are jewelry cleaning, appraisals, jewelry repair, and jewelry repurposing.
You get the best value for your money with our exceptional service and top-quality wholesale diamonds. Browse online or visit our wholesale jewelry store.
We will be more than happy to give you the utmost personal attention, by phone or in person, that you deserve.
We are located in Dallas, Texas between Frankford and Preston.
Give us a call today to view our large selection of loose diamonds, engagement rings, custom diamond rings, and fashion jewelry. We are selling these selections of jewelry and we are excited to serve you.
We highlight your story, boost the colors of your romance, and adorn the sentiments of your milestones in life with our stunning wholesale diamonds.